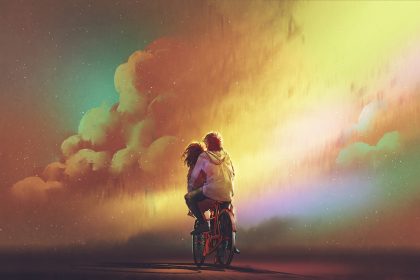 For the last year, I have been working on making a big change in my life and today, I can finally share the news with everyone:
As of February 2019, my girlfriend, Kelly, and I will be setting up a personal and professional base in London.
This doesn't mean I will be leaving South Africa for good though. Instead, I will be spending three of every four weeks in London with the last week back in South Africa (give or take). I specifically don't use the word "move" when referring to London because it has been my goal for a while to have a base in multiple cities and countries at once. As it is, I already travel extensively for work and in 2018, I was away from my Johannesburg base about once a week on average. The only difference from February is that I get to add one of my favourite cities, London, into the mix. I am still committed to running Suits & Sneakers in South Africa and will also still be available to speak in SA anytime I am not booked or traveling. I will even still be keeping my house and my car on this side of the world.
The reason I am writing this post is because there have been so many amazing people who have supported me and Suits & Sneakers over the years and I feel that I owe an explanation that will hopefully create clarity on how it will all work. I can understand when people hear about my idea of living in multiple cities and countries at once, that they might think I'm a little crazy but there is a method to the madness and this change really makes my heart happy!
There are a few professional reasons for deciding to setup a base in London. As the Suits & Sneakers brand continues to evolve, I believe the time has come to start creating digital learning content with the best minds around the world and for that to happen, I believe the best strategy is to setup a base in London. In the last few years, I have tried really hard to bring some serious international names out to SA but there is always a hesitance because South Africa is far away. I believe that this pivot to London helps me get a little closer to them rather than relying on them to come to me. And once I start creating digital content with these incredible minds, all Suits & Sneakers members back home become a beneficiary through our online university. That said, I will still be home once a month to run a Suits & Sneakers event as well as teach social media.
Another reason for me wanting to spend more time in London is because I would like to further my career as an international speaker. I now earn the majority of my money from speaking and I believe that I have what it takes to speak professionally all over the world. Being the type of person I am, I have to back myself to do this or I will regret it later. I don't think it will be easy and I am looking forward to all the learning curves that come my way as I try branch out internationally as a speaker.
And finally, my girlfriend and I have been tasked with setting up a disruptive startup in the UK that I will tell you more about in time to come. We both have shares in this new business and we have significant backing from some really bright people who believe, alongside us, that this can work in the UK. I have purposefully limited my role to helping market the brand on that side of the world so that I can still focus on all the things I have mentioned above. As soon as I am at liberty to share all the details, I will do just that.
On a personal note, setting up this base in London affords Kelly and I the opportunity to travel more. Some people love to buy new clothes, drive an expensive car, and/or live in a massive house. We obviously like those things too but they aren't our priority. The thing we LOVE to do more than anything else is explore different parts of the world together. There is something about immersing yourself in different cultures and meeting new people, that makes both of us feel more alive than ever. By setting up a base in London, we are both setting up a base in the centre of the world from which it is dead easy to travel to any other part of the world. Being able to do this with my best friend is the absolute dream come true.
I have been feeling a deep conviction to make this change for a long time and I have already been to London four times this year in an attempt to trial and explore this thinking. In the end, life is short and I simply don't want to lay on my deathbed one day regretting not making decisions that I believe would make me most happy. Of course, there is an opportunity cost to everything in life. By trying to live in multiple cities at the same time, I know I'll be giving up a portion of routine and normality but I equally believe that the gain will be so much bigger. Either way, if I don't try, I will never know and I think that is the worst of all the scenarios.
Thank you again to everyone who has ever helped me and Suits & Sneakers along our way. There are simply too many people to mention. I genuinely believe this is a step in the right direction for Suits & Sneakers and my own life.